Dr. Dean Kane Q & A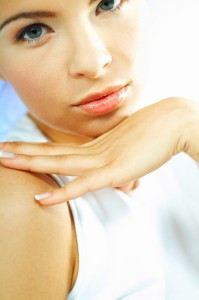 Q. I am not happy with the look still makes me look older than I thought I would look. When I pull the skin up a little the corners of my mouth looks perfect, can this be revised? A. So sorry to hear of your concerns! It's hard to know what causes your concerns without knowing the extent of your facelift, when it was performed, reviewing your pre and post-operative photos and and a proper exam. The corners of the lips fall and the folds along the nose and cheeks and neck develop from the skin laxity and descent of the soft tissues and fat. These are the areas farthest from the incision and most poorly lifted with a facelift. Having said that, there are many options to assist them areas of draping depending on the cause.
Botox to the DAO muscle to change the muscle balance holding down the corner of the lips.
Fillers to fill the thinning subcutaneous fold and lateral commissure crease.
Sculptra is a useful collagen builder and skin firmer.
Directed skin tightening and skin shrinkage with the use of ThermRF.
Further lifting and support of deeper tissues with Silhouette InstaLift, a device inserted under the skin and with a local anesthetic to suspend the medial tissues upward.
Evaluation by a second opinion Board Certified well experienced Plastic Surgeon for revision facelift with greater lift of the internal soft tissues.
Obagi ZO Skin Health Therapeutic Skin rejuvenation for continued skin tightening.
I hope this is helpful! All the best! This information is not meant as medical advice. It is provided solely for education. Our practice would be pleased to discuss your unique circumstances and needs as they relate to these topics.