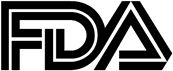 COVID VACCINE AND DERMAL FILLER Concerns from Dean Kane, MD, FACS Click here to watch Dr. Dean Kane's Video about COVID Vaccinations and Fillers

I am guestimating there are 100,000 injections of dermal fillers performed each year. In my Practice, I primarily use Restylane, Radiesse, Sculptra and Juvederm.

The use of any drug or device follows a rigorous FDA process of safety and efficacy so, the reports of 3 persons developing unusual swelling following a dermal filler injection associated in time with a COVID19 vaccine has alarmed all of us.

The FDA, the ASPS (American Society of Plastic Surgeons) and the ASDS (American Society for Dermatologic Surgery) have encouraged patients to continue their current injectables desires given the rarity of these events. Similar reactions have occurred before the COVID19 vaccine with flu vaccines, bacterial exposure, and dental procedures.

We should all be aware that drugs have a primary action and unfortunately they all carry minor side-effects and rare complications. The desired effect of fillers are to provide volume to the tissues injected. They all work with the immune system and may create some swelling and bruising. At times, they overstimulate the immune system creating an undesired local or bodily reaction.

The risk of such a reaction is less than 1%. So, for the 100,000 patient injections, 1000 individuals can expect to have bruising, swelling, tenderness or in its worst scenario an allergic reaction.

Our concerned patients know that the COVID19 virus pandemic is causing much sickness and death in the world.

In the past, vaccines took 20 years or more to develop. The Moderna and Pfizer drugs did not have the opportunity to be fully explored for long term effects and is offered under an FDA Emergency Use exception with monitoring by them.

During the trials of the Moderna COVID vaccine only 3 out of 15,000 persons developed allergic swelling, also called angioedema. The timing of the filler injections occurred in 1 patient 6 months before, in a second patient 2 weeks after and the 3rd patient the timing is unknown. All three resolved with hyaluronidase, oral antihistamines and oral steroids. This is a complication rate of 0.000002 %, far smaller than all injectable filler problems.

Rest assured that in our practice, CDC guidelines and more are used to provide the best outcomes for our patients meeting and exceeding PPE and COVID cleaning standards.

We are prepared for any unusual or rare reaction a patient may have even without having received the COVID19 vaccine yet. We do recommend you receive your COVID 19 vaccine for your personal health and those around you.

Dr. Kane is a board-certified Plastic Surgeon. Use us with the confidence that we maintain a SAFETY FIRST attitude and practice for your welfare.

I recommend that you prepare yourself with the facts and science. Stay safe and healthy using your 2 layer mask, keeping 6 feet or more apart and away from COVID positive individuals and wash your hands constantly.

Remember that a filler injection is a medical procedure, not a cosmetic treatment and must be provided in the right setting and by a qualified injector.

Do not inject a dermal filler within 2 weeks before or after a vaccine including the COVID vaccine. This allows the body to respond to the injection and correct any inflammatory side-effects before the next injection.

I hope this has been helpful and we will see you soon.

Thank you!