---
Please Join Dr. Dean and Lauri Kane on September 20th from 1-3pm
 THE REAL COOL COOLSCULPTING EVENT
Free Screenings | Live Demo | Save up to $650*
---
REGISTER BELOW FOR SEPTEMBER 2OTH EVENT OR CALL 410-602-3322 TO RSVP:
50%Off
"*" indicates required fields
---
Register now to join us on September 20th and for a one-time Buy 3 Treatments, Get 1 Free Offer*, Free Screenings and Future Events
Thank you for your interest in CoolSculpting! You are eligible to receive a one-time introductory offer* exclusively from Dr. Dean Kane at The Center for Cosmetic Surgery & Medspa, located in Pikesville, MD.
When you buy three CoolSculpting treatments, you will get one area of treatment FREE.
Dr. Dean Kane & his staff look forward to seeing you soon. Please feel free to give us a call 410-602-3322 or visit The Center for Cosmetic Surgery & Medspa main website for more information.
WATCH OUR COOLSCULPTING VIDEOS HERE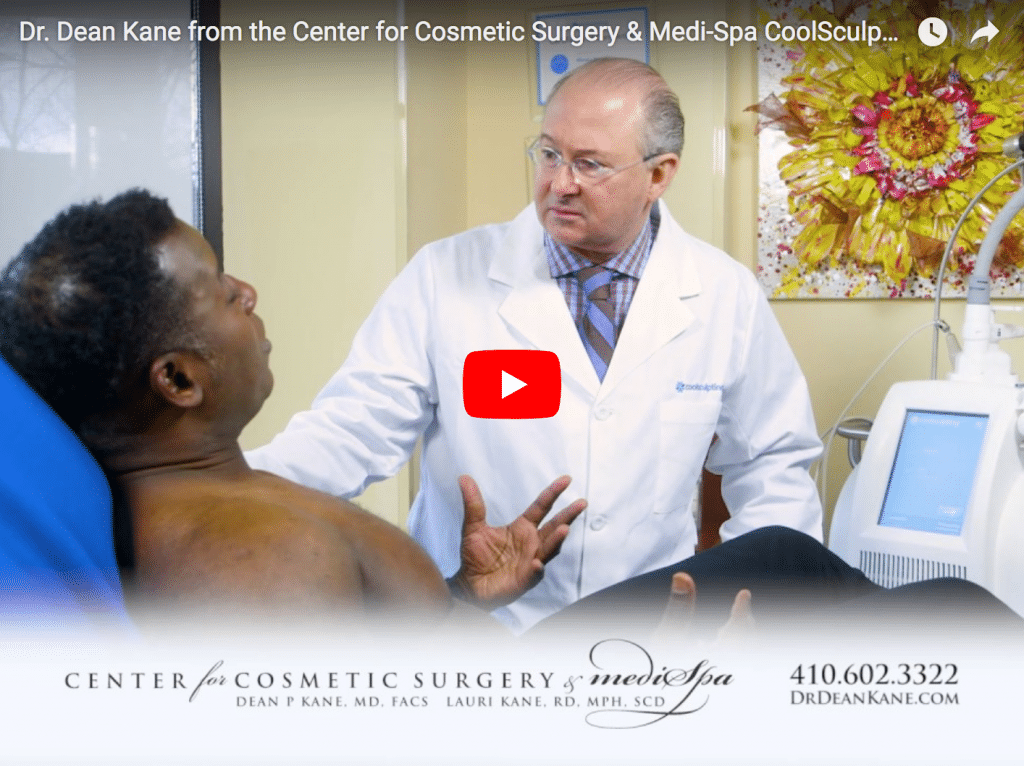 * OFFER: This exclusive offer can be used by existing and new patients who have never used this one-time offer for CoolSculpting. Patrons must register below to qualify and may not combine with any other offer. Other restrictions may apply.
* EVENT: RSVP required to attend. Must book a CoolSculpting session at event in order to be entered for a chance to win a free CoolSculpting session. No cash value. Procedures must be booked at event to be eligible for discount. Requires consultation for appropriateness of this modality for individual. Cannot be combined with other offers. Other restrictions may apply. Offer expires September 20, 2018.